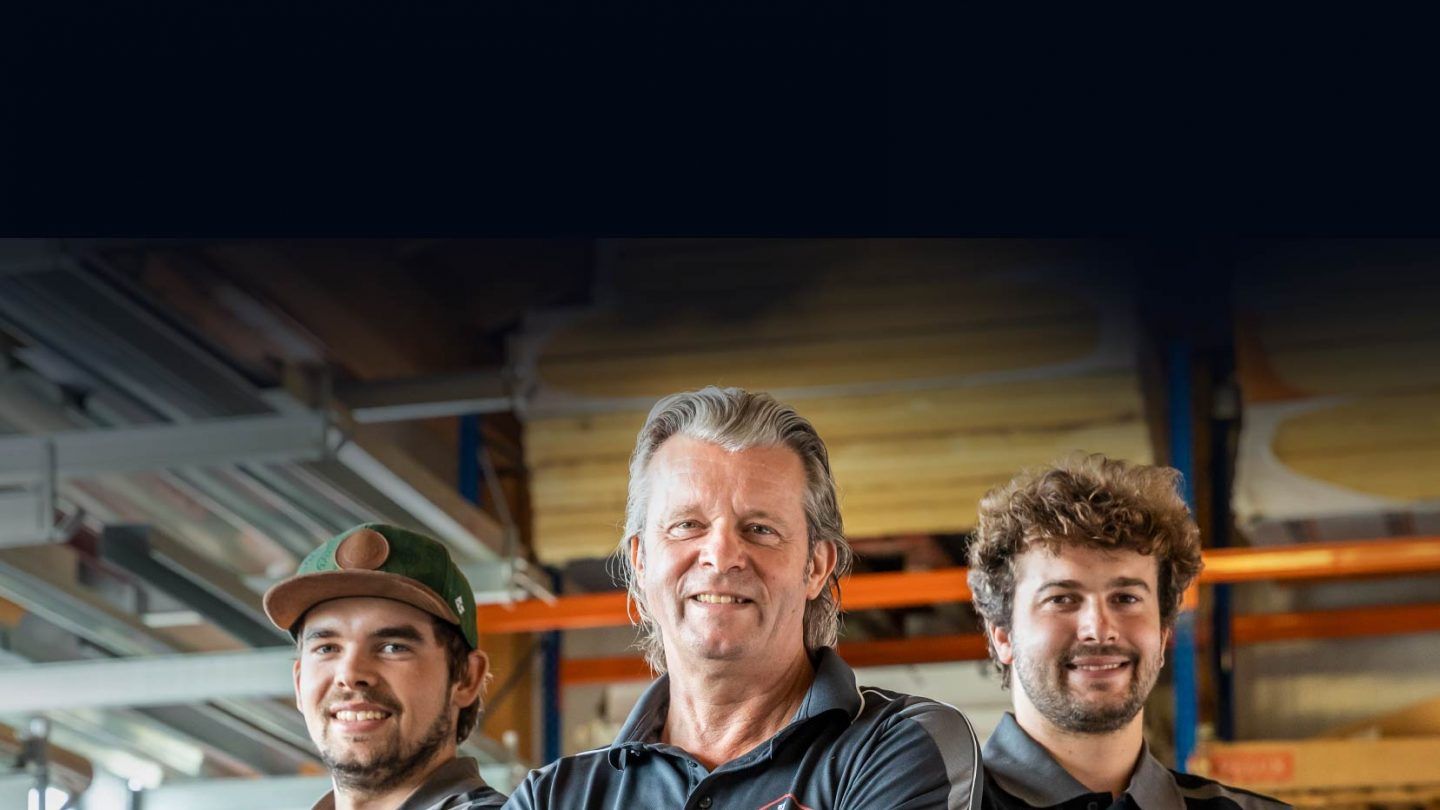 NOT RUN-OF-THE-MILL – AND NOT TO BE UNDERESTIMATED
A HEAVENLY PLEASURE.
A visit to the Barnreiter tinsmith's workshop in Albaching.
A MASTER TINSMITH WITH PROFILE.
DOWN-TO EARTH. FAMILIAR. WITH VISION.
Armed for a successful future.
A functioning business with perspective – that sounds nice and is what many want. Master tinsmith Georg Barnreiter in Albaching in Upper Bavaria shows us what this can look like in practice. He proudy presents us his apprentice workshop, in which he has already trained some companions and masters. Two of them – his own sons. Every day they face new challenges and master exciting projects together.
GEORG, HOW DO YOU SEE THE TINSMITH PROFESSION TODAY COMPARED TO THE PAST?
"Of course, progress is also being made in the tinsmith trade. Earlier in my apprenticeship (1979) a lot more manual work was required. Kilometers of sheet metal were edged by hand, which was very time-consuming, not as precise as today and of course much more strenuous.
In addition, the risk of injury, for example, due to the one-man operation of the machine, has been significantly reduced. However, our craftsmanship is not spared from the shortage of young talent, which I personally find a great pity. "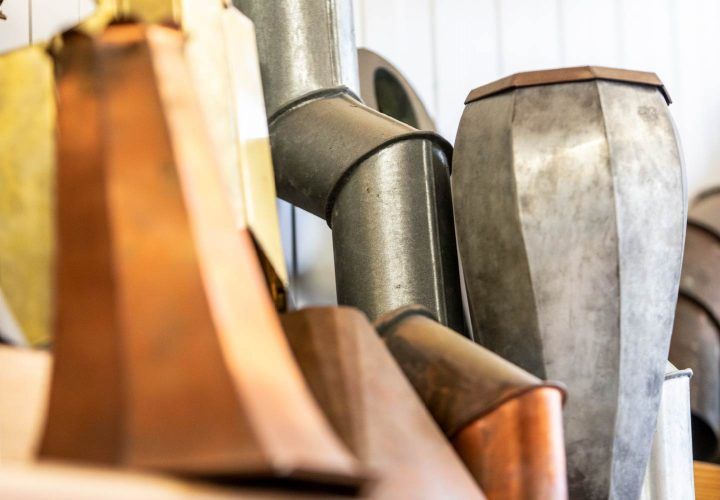 WHAT

ARE

YOU

DOING

TO

COUNTERACT

THE

SKILL

SHORTAGE

?

"As you know, the tinsmith profession is a very old craft that lives on being passed on from generation to generation.
At the same time, a solid education, as I was still allowed to enjoy, forms the basis for a joyful "tinsmith life". So we had to have our own apprentice workshop! Said, done – in our apprenticeship workshop I can show my apprentices everything; they can deepen what they have learned and prepare themselves perfectly for exams."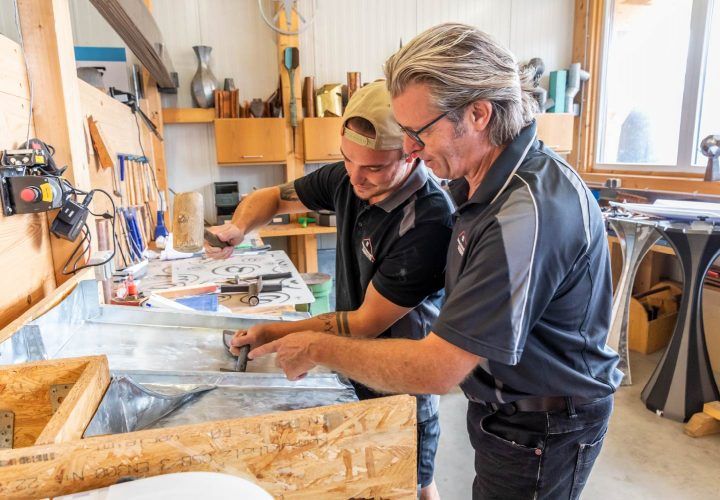 WHAT IS YOUR KEY TO SUCCESS?
"First, of course, you should master your craft. However, the economic side is increasingly coming into focus. We are required to produce individually, in high quality, quickly and cost-effectively.
My Schechtl machines are an incredible help for that. They not only enable individual profile solutions and precise preliminary work in the workshop, but also fast and precise working.
In order to be able to do all this while on the go, we have set up a mobile workshop. For this we mounted a Schechtl-LBX with short feet on our mounting trailer. This allows us to remain extremely flexible – even on the construction site."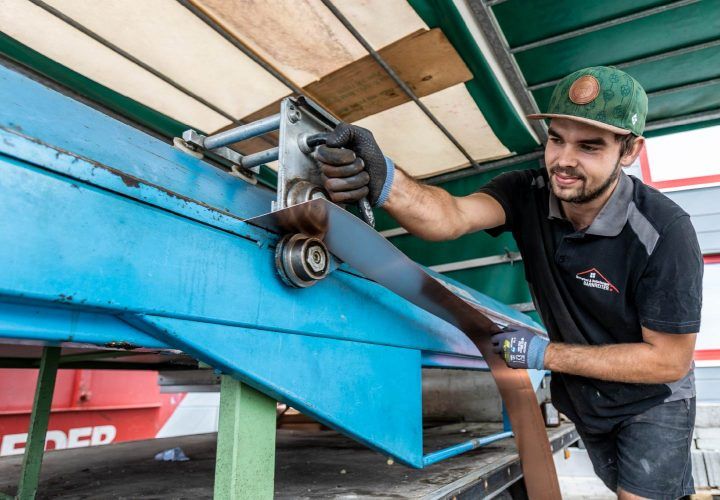 WHAT MACHINES DO YOU WORK WITH AND WHAT DO YOU USE THEM FOR?
"The basic equipment in the workshop naturally includes the essential machines, such as the 3-metre shear and the 3-metre CNC bending machine. With these we quickly produce large quantities of profiles, sheet metal and parapet covers.
For the finer work in the workshop, we use the UK with segmented lower and upper beam – a true exceptional talent. Thanks to its ingenious design and extensive range of accessories, we can bend all complex sheet metal shapes, such as box and cassette forms, as well as anything that needs to be customised.
On site, we often use the mobile LBX with castors, with which we can prepare folds, joints, corners, etc. on site. That is a great help."