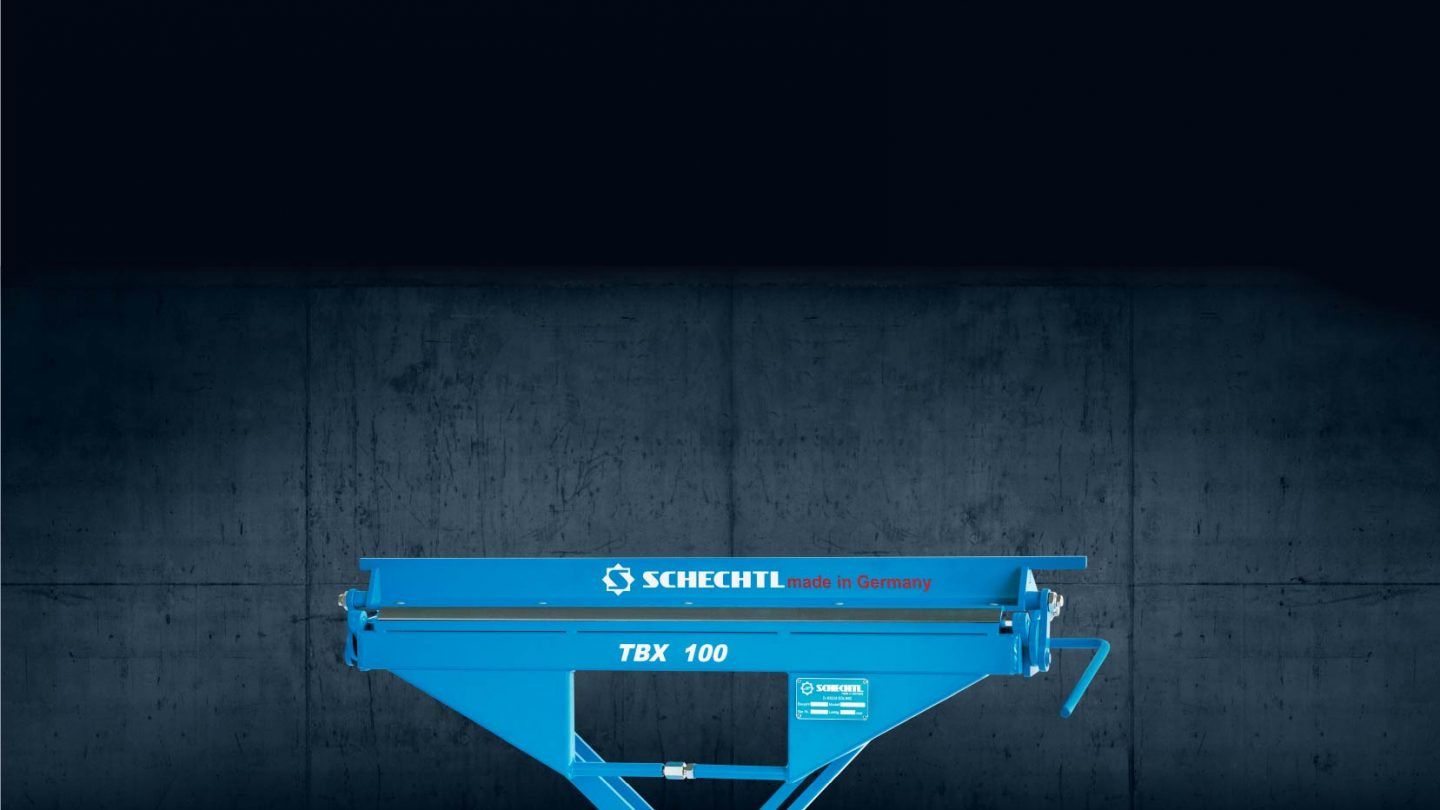 TBX
LIGHTWEIGHT AND MOBILE.
MOBILE LIGHTWEIGHT AT THE JOB SITE
MANOEUVRABLE AND MOBILE. THE TBX.
With a working length of 1000 mm, the Schechtl TBX is the smallest of our manual swivel bending machines. Its compact size makes it ideal for one-day job sites as well as for working on roofs and on scaffolding. The TBX can be installed on a workbench or in a construction vehicle. With the optional X-shaped support stand, the TBX can be quickly folded and pulled behind you like a roller suitcase.
TBX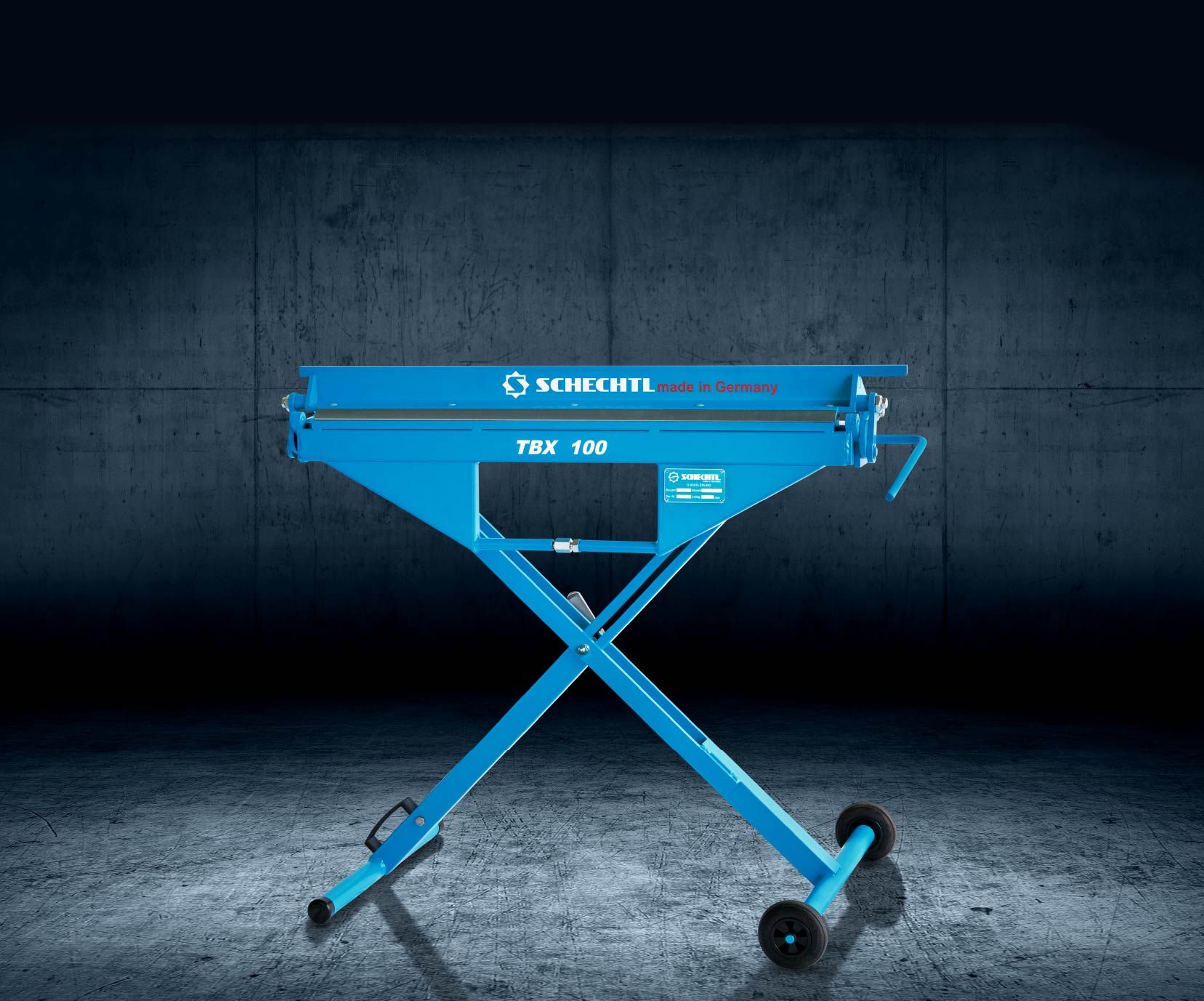 Benefits
Practical: Particularly small and handy

Flexible: Easy installation on any workbench or in a van

Mobile: Fold the machine with the X-shaped support stand and pull it behind you like a roller suitcase

Wear-free and maintenance-free roller bearings

Reliable: Crownable bending beam – always the right pretension for the material type and thickness
Series equipment
Subject to change.
Add-ons
- Optimise your TBX
Technical data
Subject to change.
Model
Working length
Output
Steel (400N/mm2)
Aluminium (250N/mm2)
Stainless steel (600N/mm2)
Cooper (300N/mm2)
Zinc (150N/mm2)
Dimensions
Length
Depth (machine only)
Overall height
Weight
Clamping beams