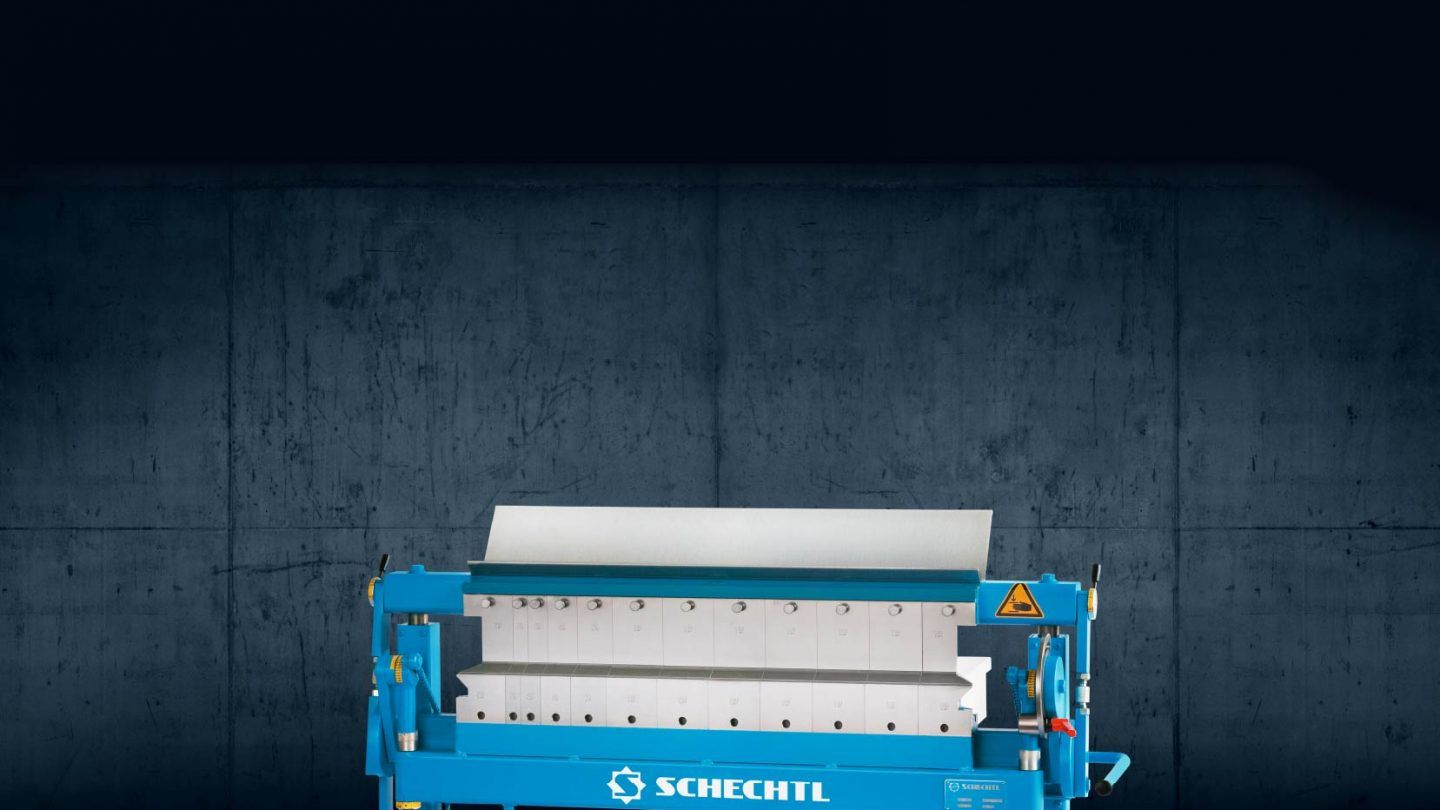 UK
THE MULTI-TOOL FOR ALL SHEET METAL FANS.
EASY AND PERFECT BENDING OF COMPLEX FORMS
YOUR MULTI-TALENTED MACHINE. THE UK.
The Schechtl UK handles the production of special shapes, box and cassette forms and adjustment tasks. It can bend up to 1.50 mm steel and is available in working lengths 1 m and 1.25 m. The comprehensive range of standard equipment and many extension options make the UK a real multi-tool.
UK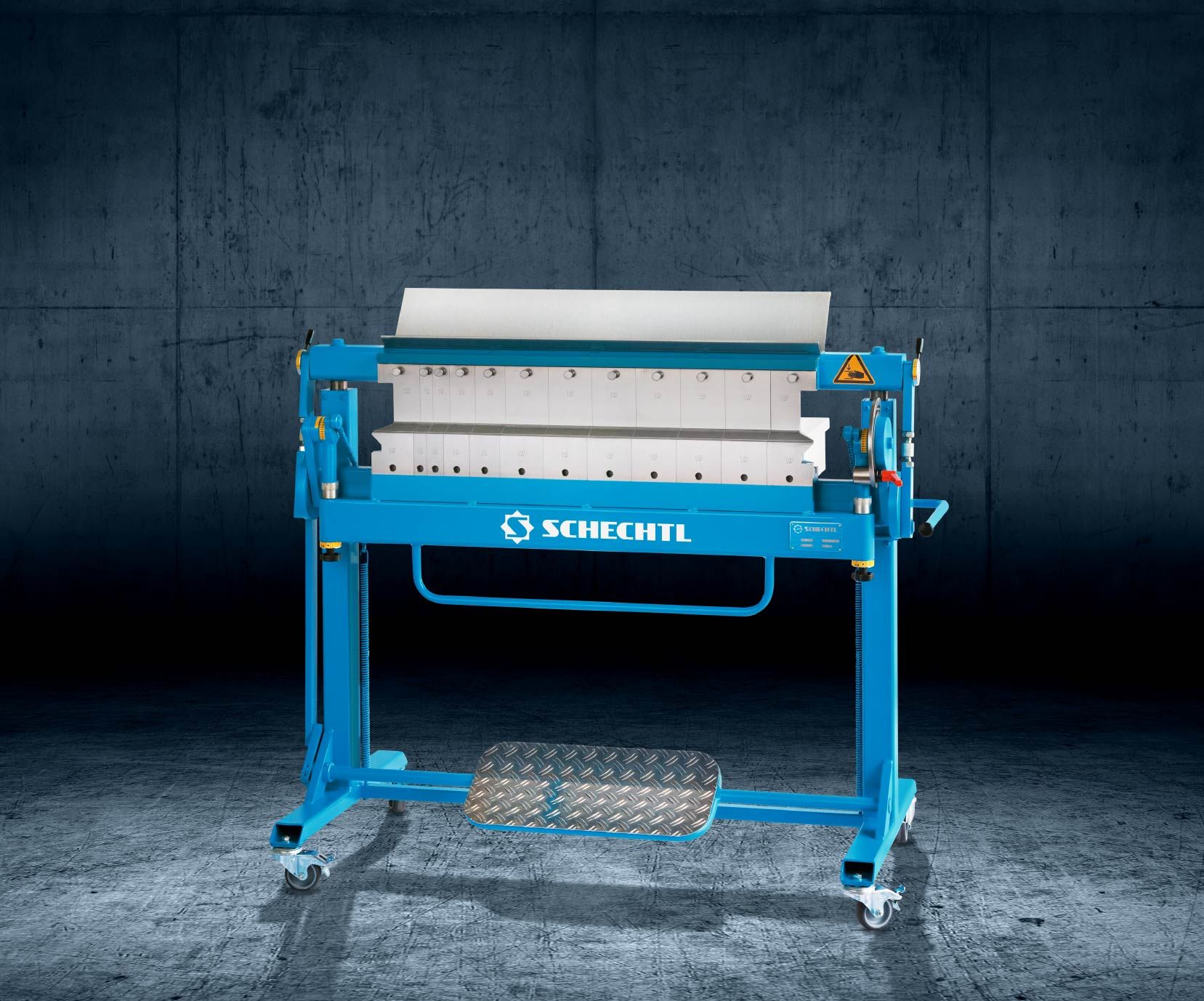 Benefits
Segments with the original Schechtl quick clamping system

Tool-free adjustment of all segments supplied in the 3 areas lower, bending and clamping beam

Bending angle limitation for uniform, recurring bending operations

Quick, tool-free adjustment of the clamping beam clamping pressure

Tool-free adjustment of the bending beam lowering

Foot pedal for free-hand clamping of the workpiece

Practical: storage tray for the segments

Storage box for accessories and tools that also serves as a sheet support

4 swivel castors with locking brake for mobile use in the workshop
Series equipment
Subject to change.
Add-ons
- Optimise your UK
Technical data
Subject to change.
Model
Working length
Output
Steel (400N/mm2)
Aluminium (250N/mm2)
Stainless steel (600N/mm2)
Cooper (300N/mm2)
Zinc (150N/mm2)
Dimensions
Length
Depth (machine only)
Overall height
Weight
Clamping beams