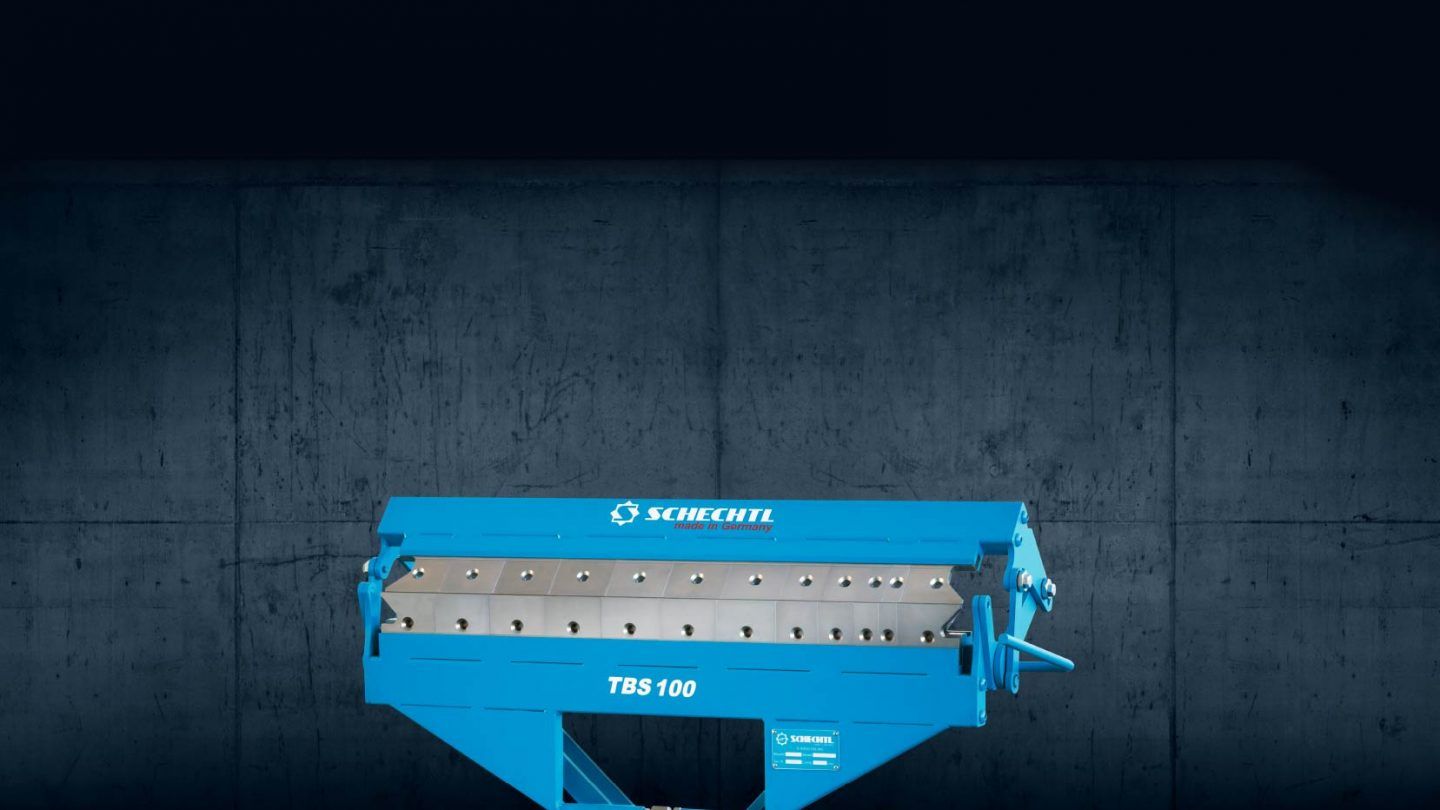 TBS
Clever segment bending at the job site.
MOBILE LIGHTWEIGHT AT THE JOB SITE.
MANOEUVRABLE AND MOBILE. THE TBS.
The Schechtl TBS is the smallest in our range of manual segment swivel bending machines, but a giant when it comes to flexibility on the job site. Its compact dimensions allow you to move the TBS around easily on the job site – between floors, on scaffolding and in small areas. Moreover, the TBS can be installed on a workbench or in a construction vehicle.
TBS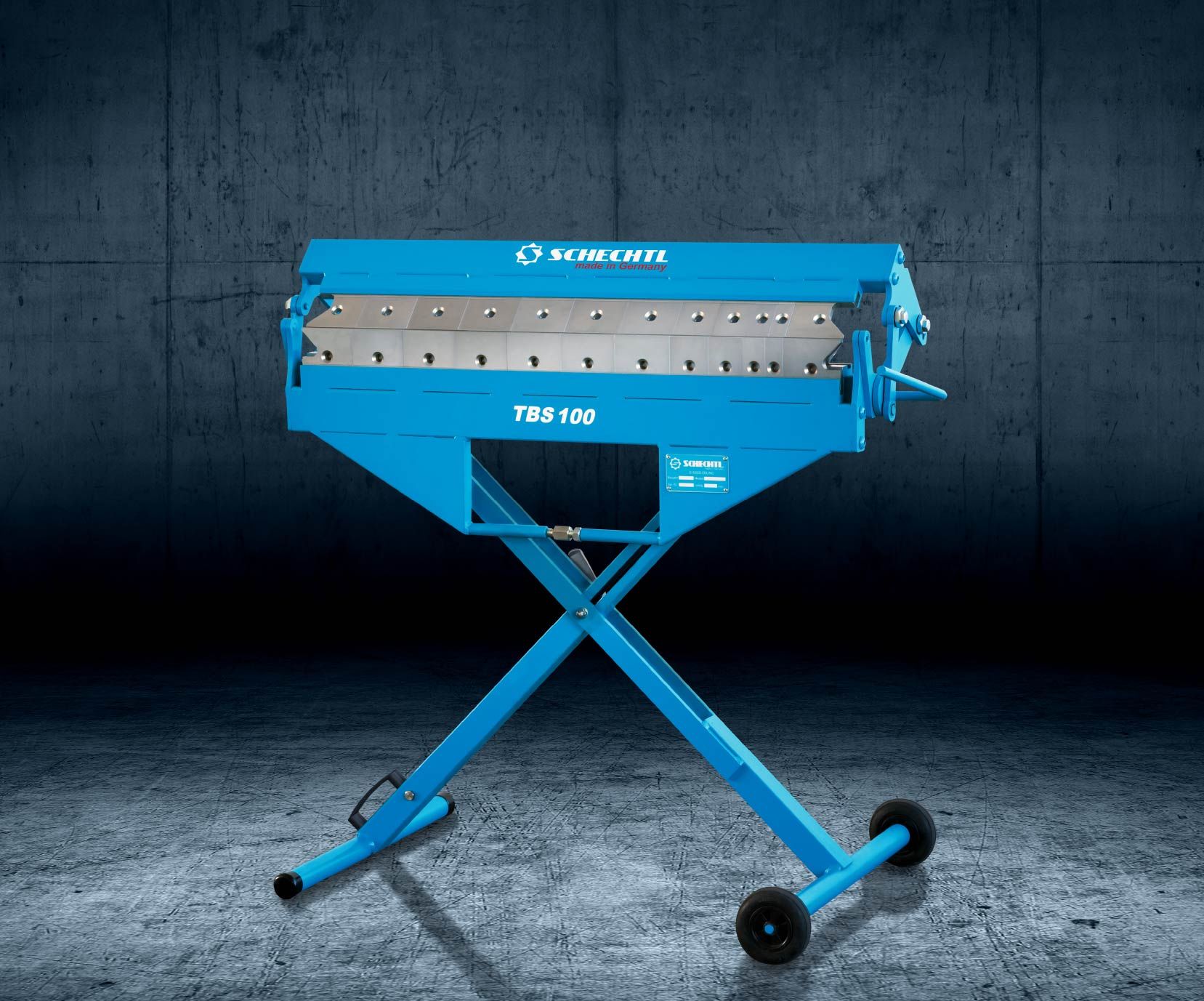 Benefits
Bending boxes, cassettes & co. on the job site

Rational and productive – all segments are adjusted without the use of tools

Without effort: 1 man working alone can transport the TBS quite easily

Flexible: Easy installation on any workbench or in a van

Safe storage of the segments in a separate case
Series equipment
Subject to change.
Add-ons
- Optimise your TBS
Technical data
Subject to change.
Model
Working length
Output
Steel (400N/mm2)
Aluminium (250N/mm2)
Stainless steel (600N/mm2)
Cooper (300N/mm2)
Zinc (150N/mm2)
Dimensions
Length
Depth (machine only)
Overall height
Weight
Clamping beams