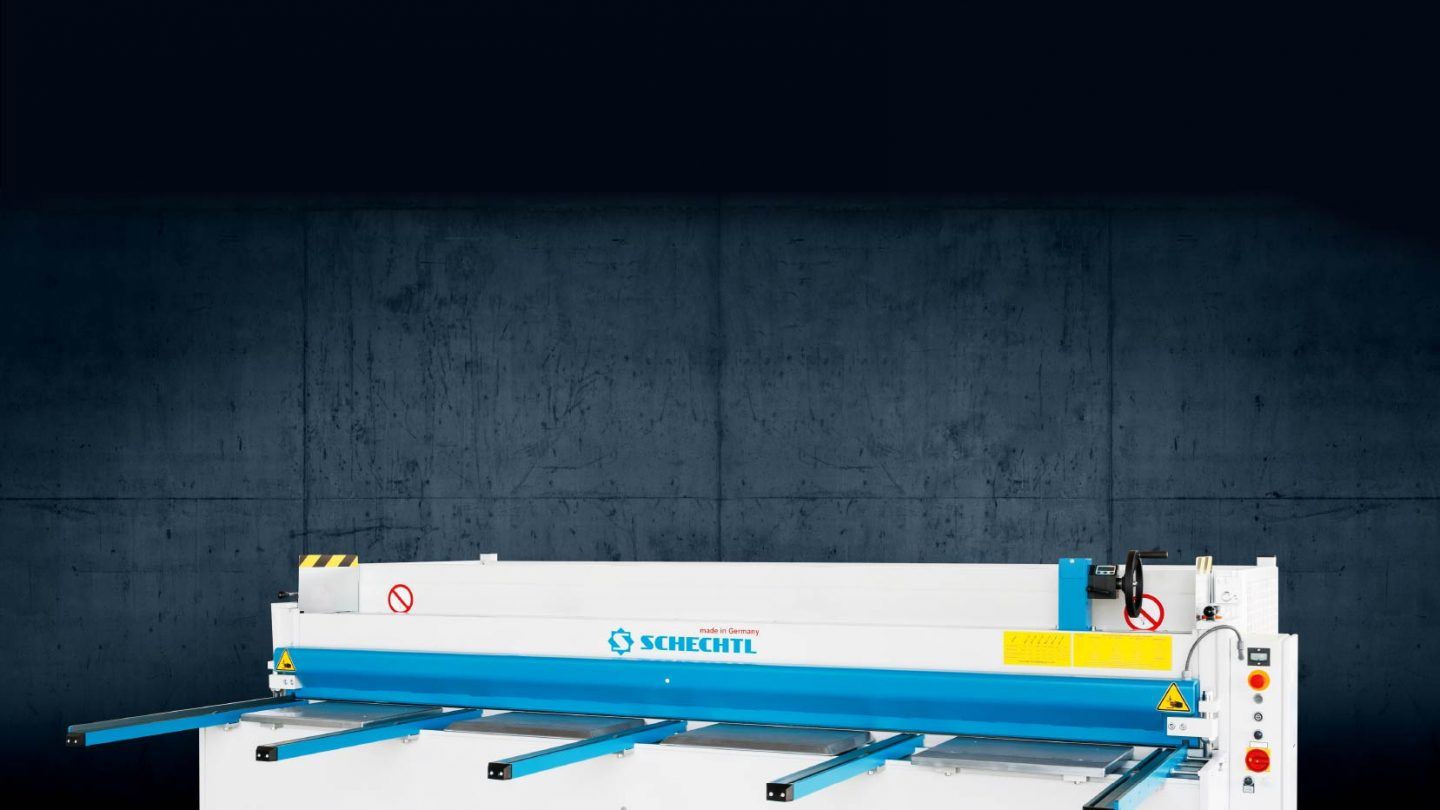 CUT SHEETS IN PREMIUM QUALITY
PEAK PERFORMANCE FOR MOTORIZED PLATE SHEARS THE MSC.
The strongest of Schechtl's motorized plate shears. Driven by two motors. It creates the optimal balance of the cutting power throughout the entire working length. This means much easier guiding of the cutter bar, which in turn greatly increases the cutting precision. The cutting material tray can be perfectly adapted to suit the material flow in your workshop – simply select the tilting table version which deposits sheets towards the front or towards the rear ex works.
MSC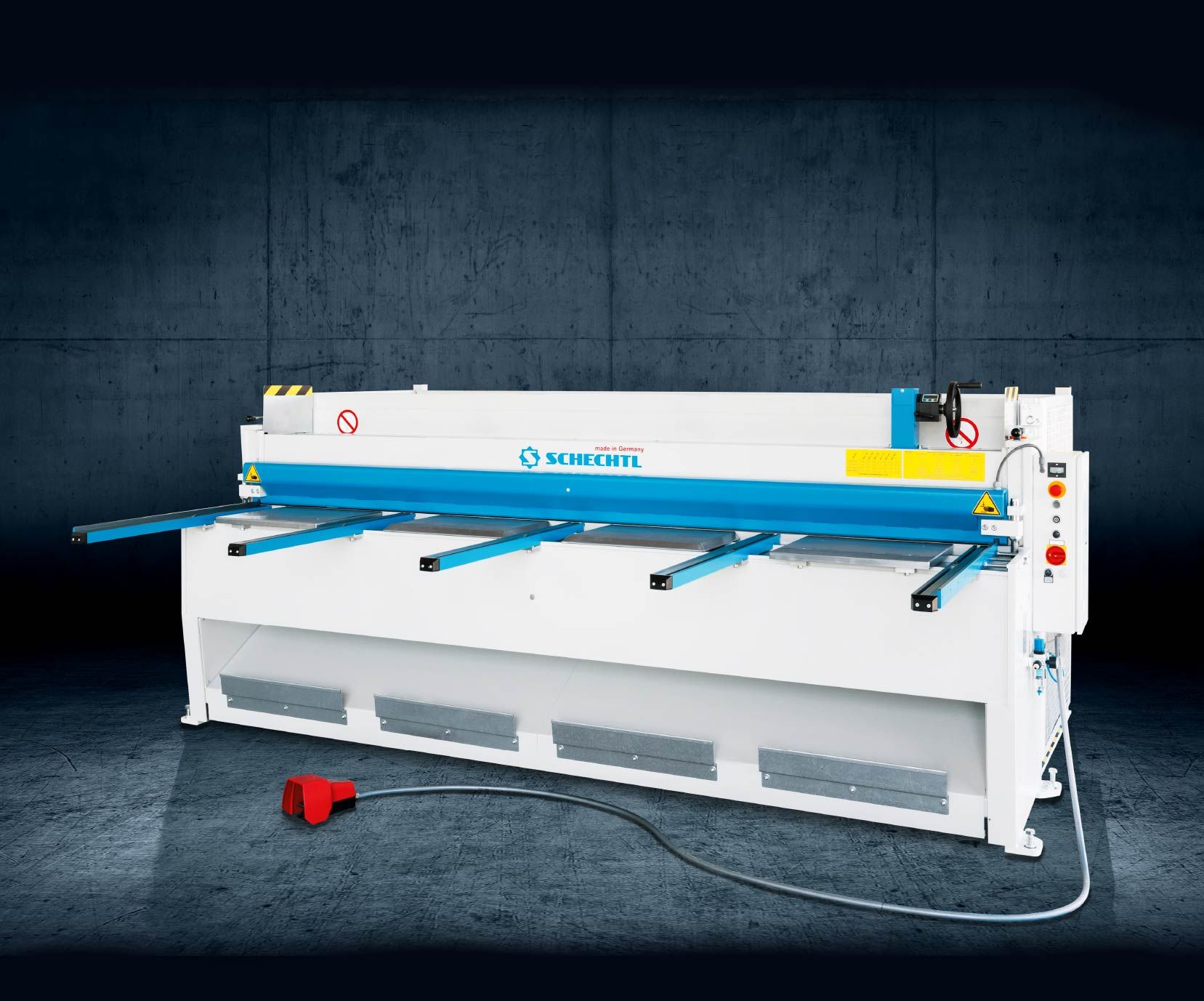 Benefits
Precise cutting quality

Double-edged reversible blades as standard

Tool-free adjustment of the cutting gap setting

Simple and precise material feed through support arms

Maintenance-free guide system

Optimum adjustment to production processes

High degree of flexibility in the production process through a wide range of variants

Automatic hold-down unit with slip-proof hard rubber insert holds the sheet firmly in position
Series equipment
Subject to change.
Add-ons
- Optimise your MSC
Technical data
Subject to change.
Model
125
150
200
250
310
400
450
Working length
1290
1540
2040
2540
3165
4040
4540
Output
Steel (400N/mm2)
Aluminium (250N/mm2)
Stainless steel (600N/mm2)
4,00
4,00
4,00
3,50
3,00
2,50
1,50
6,00
6,00
6,00
5,50
4,50
4,00
2,50
2,50
2,50
2,50
2,25
2,00
1,50
1,00
Dimensions
Length
Depth (machine only)
Overall height
1835
2085
2585
3085
3710
4585
5085
2592
2592
2592
2592
2592
2592
2592
1430
1430
1430
1430
1430
1430
1430
Weight
2000
2250
2350
2550
3000
3450
3650