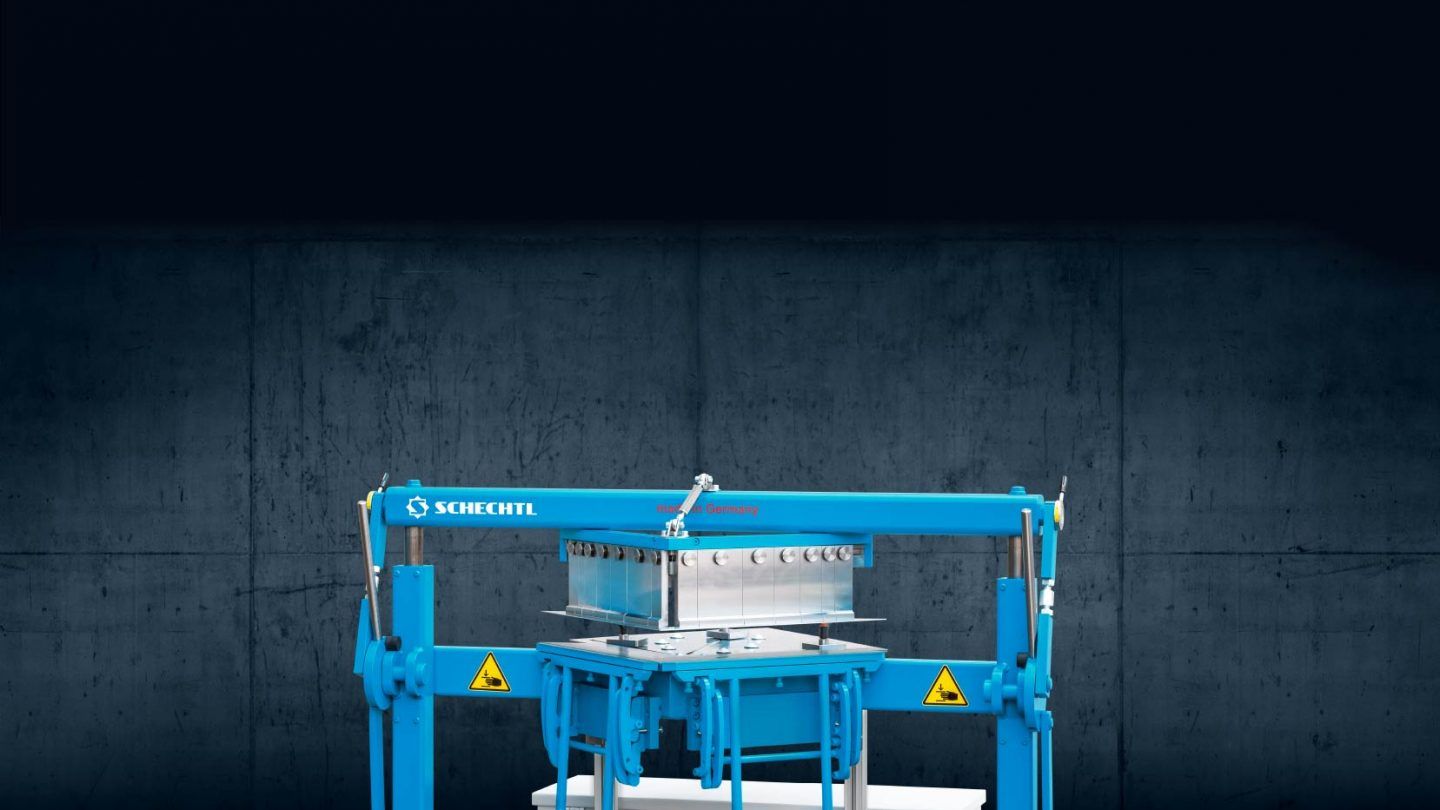 SB
Shingles, rhombuses etc.
SHINGLES, RHOMBUSES ETC.
YOUR SHINGLE SPECIALIST. THE SB.
The Schechtl SB produces shingles quickly and simply. To do this, the SB bends two edges or hems which are arranged at an angle of 90 degrees to each other. The clamping beams are equipped with replaceable segments, making the production of square and rectangular shingles or other components extremely easy. In addition, with the SB, the usual 24 work steps are reduced to 8. This is a time-saving of approx. 70%.
SB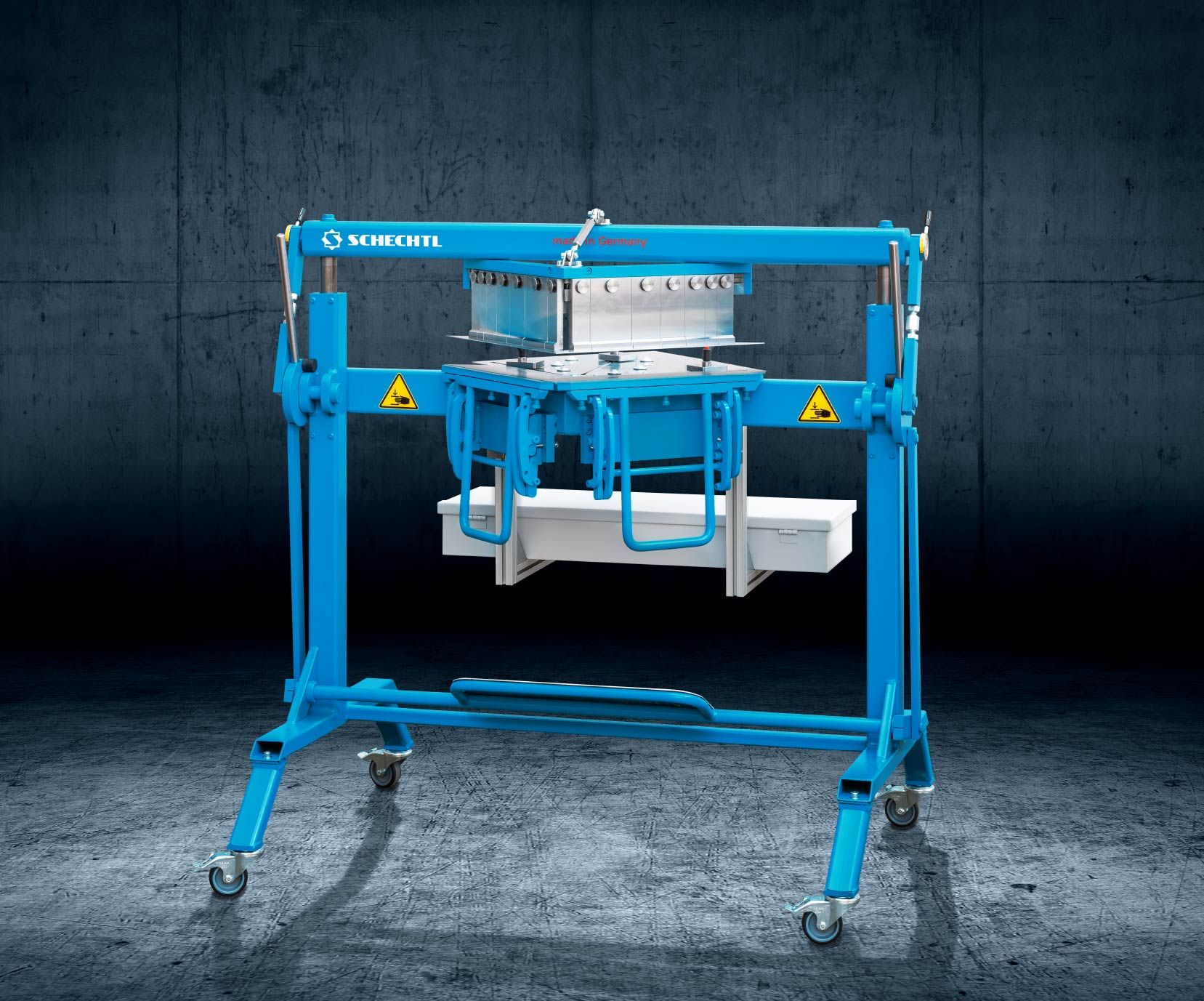 Benefits
Repeat accuracy: 2 precision 180° edge bends in one work step

Cost-efficient: 70 % time saving during shingle bending

Convenience: 24 conventional work steps are reduced to 8

Easy movement on 4 castors

1-man operation
Series equipment
Subject to change.
Add-ons
- Optimise your SB
Technical data
Subject to change.
Model
Working length
Output
Steel (400N/mm2)
Aluminium (250N/mm2)
Stainless steel (600N/mm2)
Cooper (300N/mm2)
Zinc (150N/mm2)
Dimensions
Length
Depth (machine only)
Overall height
Weight
Clamping beams